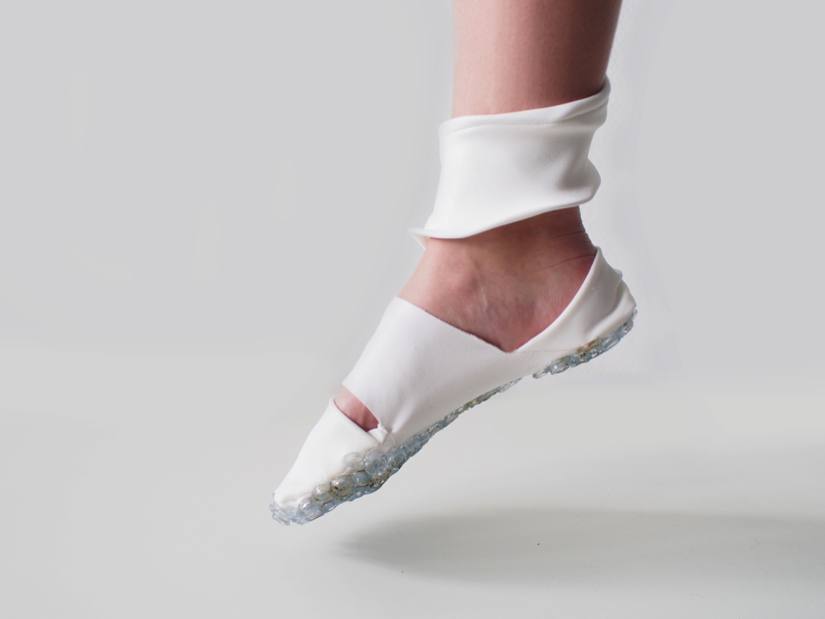 "Bubbly Toes" is based on the idea of walking barefoot. The foot is protected as well as supported during the walking experience. Through deconstruction, the structure of the softgrip-sole is developed as a result of former deconstruction experiments. The soft rubber sole provides a fixed contact to the ground.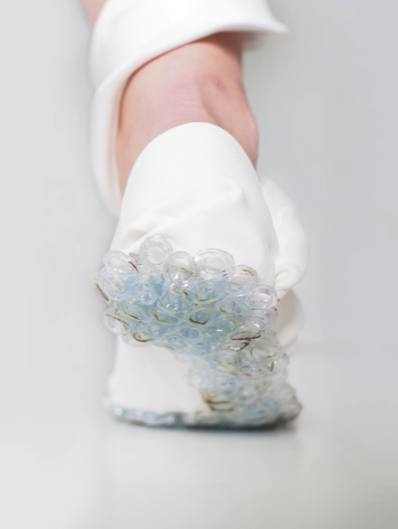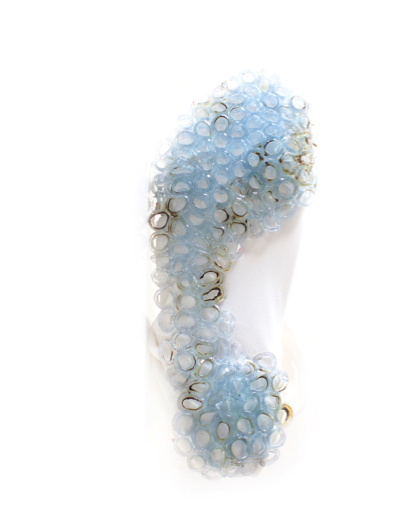 supervised by Prof. Dr. Markus Holzbach, Institute for Materialdesign IMD, 2014
University of Art and Design Offenbach am Main
The idea was to utilize the modifictaion caused by deconstruction.
"Bubbly Toes" is a symbiosis of the organic forms [derived from deconstructive form studies] and a minimalistic, elegant shape of the embracing fabric.